M.A.
Academic Experience
Since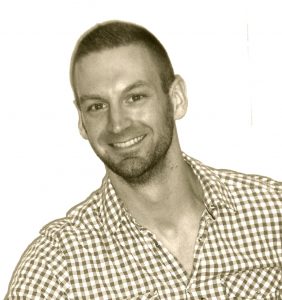 04/2019
Research associate at the Office of Student Affairs, Department of Communication, Johannes Gutenberg University Mainz, Germany.
07/2011
Planning and execution of the Richardson Summer Language Institute at Austin College in Sherman, Workshop for local High School teachers of German
08/2010 – 05/2011                                                                                                                                        Teaching Assistant at Austin College, Sherman, Texas, USA
04/2008 – 09/2015                                                                                                                                        Studies in Communication Research (major) and American Studies (minor) and Business Administration at Johannes Gutenberg University Mainz.
Thesis:
"Aus Liebe zur Ferne – die Reisejournalisten der VDRJ. Eine Online-Befragung zu Merkmalen, Arbeitsweise und Einstellungen der Mitglieder der Vereinigung Deutscher Reisejournalisten (VDRJ) unter Berücksichtigung wesentlicher Einflüsse auf das fachjournalistische Ressort "Reise und Tourismus".
Research interests:
Specialist Journalism
Travel Journalism
Sports Journalism
Media content and media effects                                                                                                             Nations and Cultures in the media                                                                                                           International/Intercultural media effects
Comparative studies of journalists in a global context
Comparative studies of specialized journalists
Comparative studies of media systems
Professional Experience:
04/2017 – 04/2019
Spokesperson/Leadership of Human Factor-, CRM- und Security-Training at Lufthansa German Airlines
04/2015 – 04/2017
Human Factor-, CRM- und Security-Trainer/Adviser at Lufthansa German Airlines
02/2007 - present
Active Purser on domestic, Continental and Intercontinental routes of Lufthansa German Airlines
08/2003 – 12/2006                                                                                                                                 Travel Agent at Lufthansa City Center, Rastede, Lower Saxony